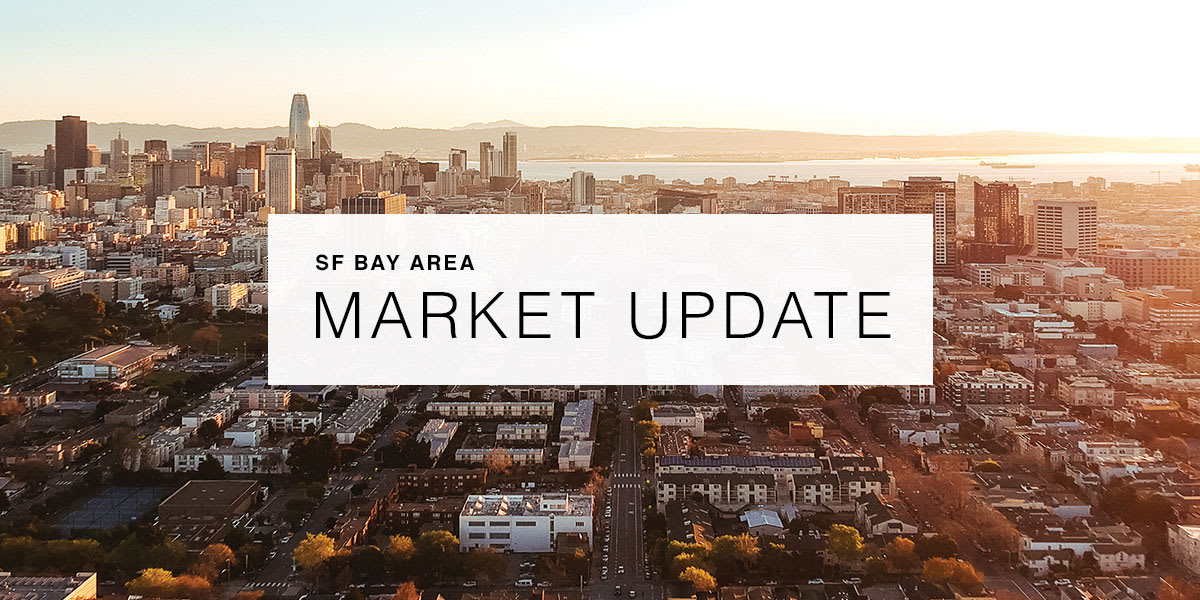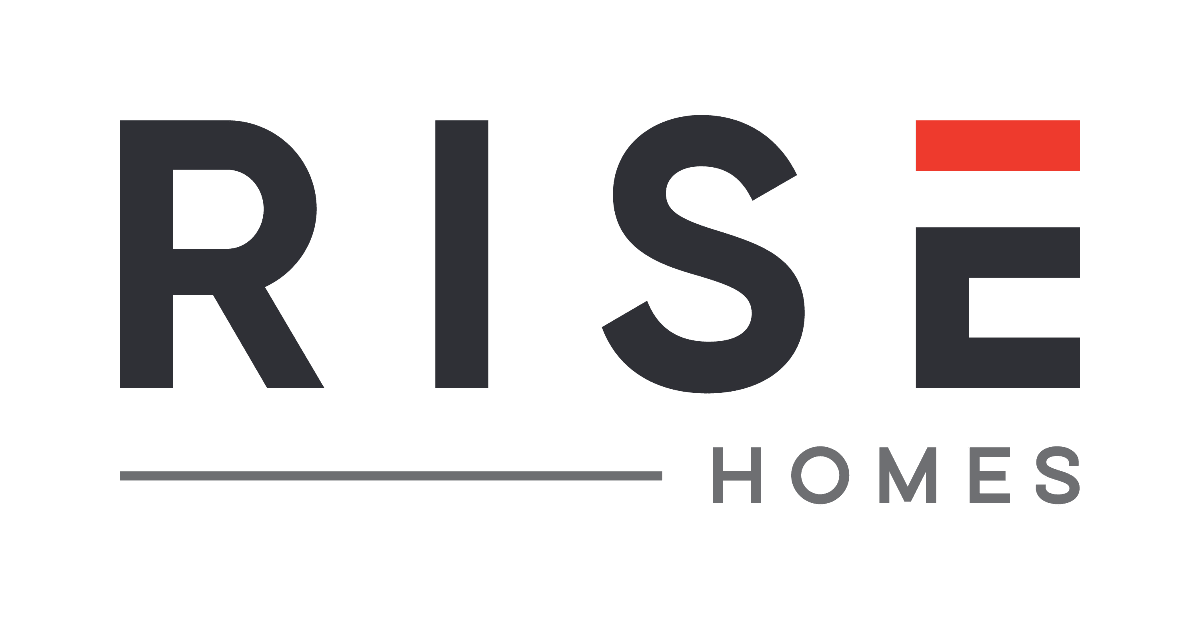 Our team is committed to continuing
to serve all your real estate needs
while incorporating safety protocol to
protect all of our loved ones.

In addition, as your local real estate
experts, we feel it's our duty to give
you, our valued client, all the
information you need to better
understand our local real estate
market. Whether you're buying or
selling, we want to make sure you
have the best, most pertinent
information, so we've put together
this monthly analysis breaking down
specifics about the market.

As we all navigate this together,
please don't hesitate to reach out to
us with any questions or concerns.
Welcome to our September newsletter, where we'll discuss residential real estate trends in San Francisco and across the nation. This month, we'll examine the state of the U.S. housing market now that more supply has come to the market and explore the impact of iBuyers and fin-tech companies' influences on the housing market.
From 2012 through 2019, the seasonality of the housing market was incredibly stable. For seven years, we consistently saw fewer sales in the winter months and higher sales in the spring and summer months. In 2020, however, we saw a shift. The usual seasonality gave way to super-high demand that remained consistent throughout the year, even after the initial pandemic shock from April to June 2020 faded. Then, in winter 2020 and early spring 2021, inventory decreased to historically low levels. Now we are far enough into summer to comfortably see pre-2020 seasonal trends return.
Demand for homes has remained quite high, which has increased the use of all-cash offers that often serve as differentiators for sellers who receive multiple offers. The National Association of Realtors (NAR) reports that cash sales rose from 16% to 23% year-over-year in July. The increase in cash offers often pushes out first-time homebuyers who don't have hundreds of thousands (or millions) of dollars on hand. At the same time, we are seeing fin-tech iBuyers (algorithmic instant cash buyers), which is still in its infancy, targeting first-time buyers as a means to stay competitive by making them all-cash buyers. This dynamic could drive demand even higher if fewer buyers are priced out of the market.
As we navigate this period of high buyer demand and low supply, we remain committed to providing you with the most current market information so you feel supported and informed in your buying and selling decisions. In this month's newsletter, we cover the following:
Key Topics and Trends in September: Home sales have increased as seasonal inventory trends revert to more historical norms (that is, as more homes are coming to market in the summer). The already-high demand for homes could rise even higher as fin-tech companies help first-time buyers remain in the market.

September Housing Market Updates for San Francisco: Single-family home and condo prices fell month-over-month. The rapid price appreciation we've seen over the last year for single-family homes has decelerated.

Key Topics and Trends in September
Housing inventory started falling steadily in April 2020 in response to the pandemic, and the steady seasonal norms in supply vanished completely. As you can see from the chart below, we are starting to see a hint of seasonality return with the inventory increase over the summer months, albeit at a much lower level. As inventory crossed below the 600,000 level, sales began to slow; there simply weren't enough homes to meet buyer demand, which created a hyper-competitive market for buyers. We are pleased to see inventory increase to alleviate some of the extreme demand.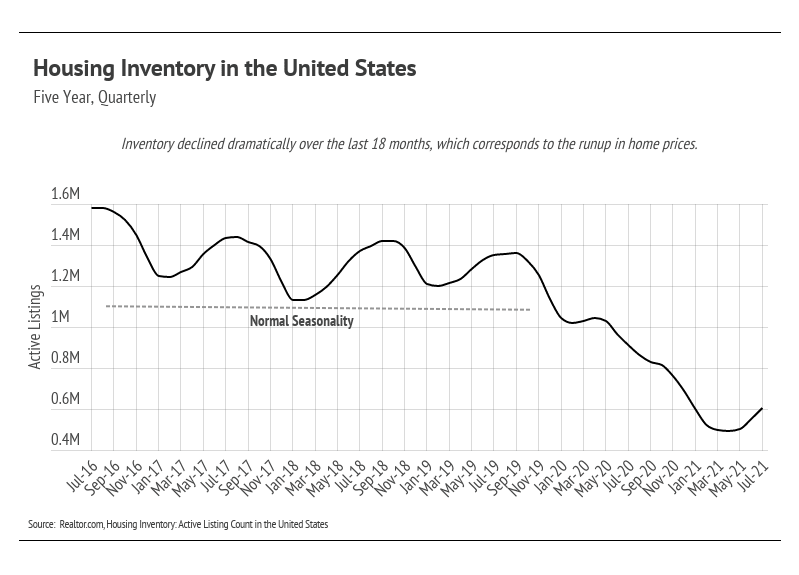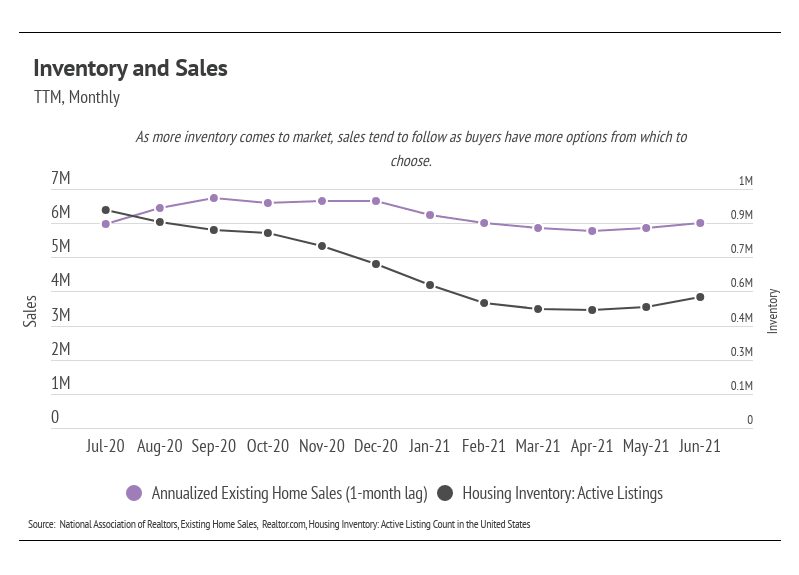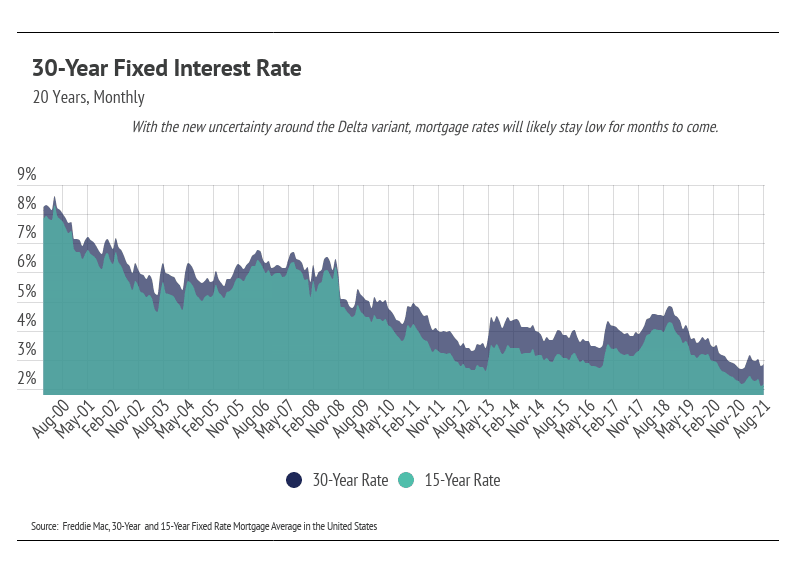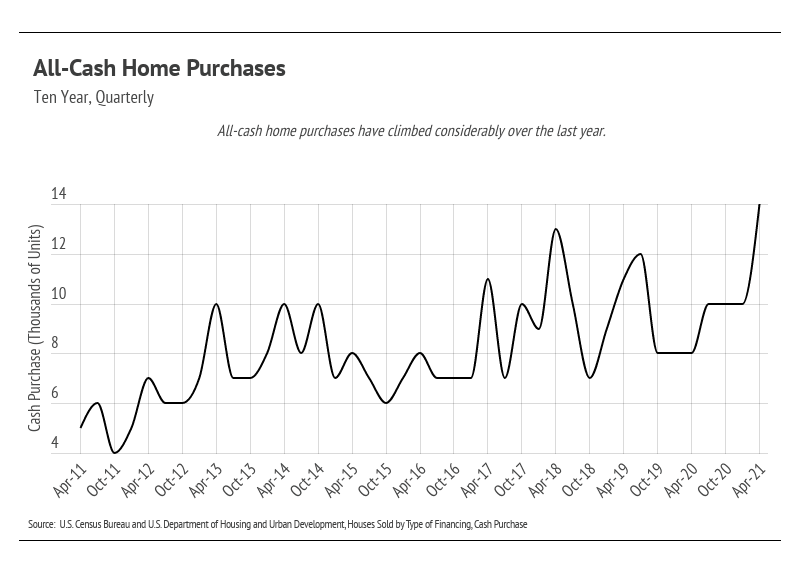 September Housing Market Updates for San Francisco
During August 2021, in San Francisco, the median single-family home price declined for the second month in a row, moving further from the peak reached in June. Condo prices declined, as well, despite fewer condos on the market. However, year-over-year, single-family home prices increased meaningfully, up 12%, while condo prices declined 6%.